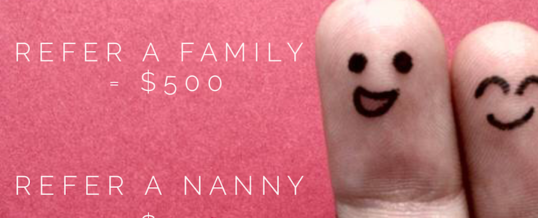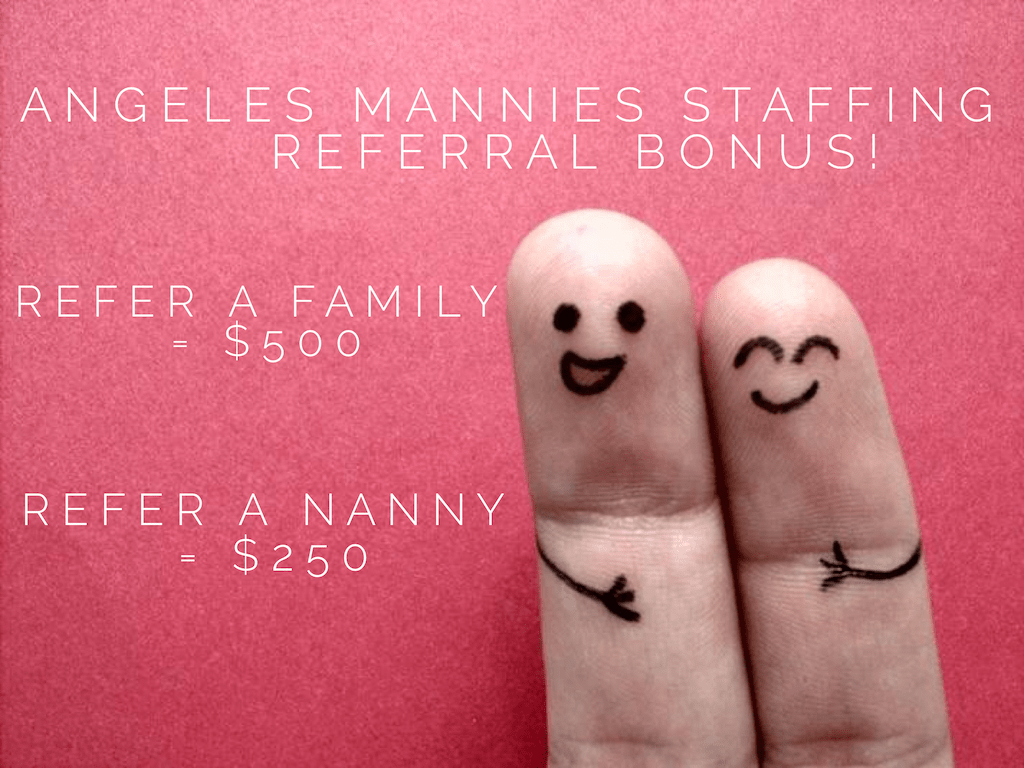 Angeles Mannies LLC was founded by Daniel Butcher, a Male Nanny from England who realized there was a dramatically low number of male nannies (mannies) here in Los Angeles.
January 2016, Angeles Mannies went live and has been helping mannies and families get connected by providing a highly individualized approach to ensuring the match is as perfect as it can be.
As time has gone on, we've been recognized for the service we provide and have subsequently been approached to help families find other domestic staff (chefs, housekeepers, estate managers, assistants and so much more).
In light of this, we've been able to develop some fantastic connections and relationships in LA and beyond. We're growing at a rapid rate and because of that, we've decided to move over to a referral based network only and to offer bonuses to our friends.
We are looking to build a strong community and want to give something back. Because of this, starting November 1st – 
For people that send us great, generous, caring families that treat their nannies with respect, we are offering $500 referral bonuses*.
For people that send us intelligent, experienced, hardworking, caring Private Service Professionals (PSP's)**, we are offering $250 referral bonuses***.
We have had some nannies make a few thousand dollars just by dropping our name into conversations with families looking for nannies and are now looking to roll-out this opportunity to all.
We are looking forward to working with each and every one of you starting now!
Please let us know if you're interested in becoming more involved with the services we offer, we have countless opportunities and are looking to network in some major ways.
(If you send families our way, please ensure they mention you.)
(If you send PSP's our way, they are able to fill out our registration here and can mention your name when prompted.)
*$100 will be paid to you once a family signs up with us. Another $400 will be sent to you once we find them a great fit and 10 business days after we have received payment from the family.
**Nanny, Manny, Housekeeper, Tutor, Coach, Estate Manager, Personal Assistant, Newborn Care Specialist, Chef, Butler, etc etc!
***$250 will be paid to you once we place your referral. The better the referral, the faster you can receive your bonus. Your referral must stay with the family for at least 30 days for you to receive the referral bonus.